Corporate Leadership for Mercury Aviation LLC »
We Are Energized By Our Heritage & Our CEO
Mercury Aviation LLC never sleeps. We are a global leader in the aviation services industry with business operations in more than 60 locations worldwide with 1,350 employees.
To never sleep takes energy. Mercury Aviation LLC gets its power from two sources—our heritage and our CEO.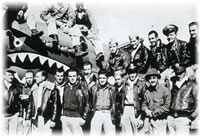 Mercury Air Group (Mercury Aviation Companies LLC) was founded in 1956 by three members of the legendary, World War II, First American Volunteer Group (AVG) Flying Tigers—Thomas C. Haywood, Robert P. "Duke" Hedman and Robert J. "Catfish" Raine. It is this tradition of teamwork, integrity and achieving strong results that drives our Chairman & CEO-- Joseph A. Czyzyk.
Joe, as everyone calls him, was born in Poland, the son of Holocaust survivors, he traveled Europe as a toddler and grew up in Canada. His parents moved to the U.S. when he was 16 years old and he became a U.S. citizen. With that kind of childhood, it's no wonder Mercury is an international company.
Our CEO
Joe has visited nearly 100 nations and has established business operations in more than 45 countries during his career, which started in the airline industry. He joined Mercury in 1984 to establish the company's cargo division. As Chairman of the Board, he privatized the company in 2006, after nearly three decades on the American Stock Exchange.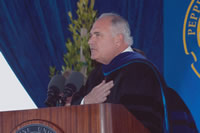 From extensive travels to every part of the globe, but with a special emphasis on South America, Asia and the Middle East, Joe has deep international relationships, which have allowed Mercury to expand far beyond its Los Angeles headquarters.
Civic activism is a cornerstone of Joe's career. Joe is past Chairman of the Board of the Los Angeles Area Chamber of Commerce—the oldest and most prestigious business association in Southern California.
More About Mercury Aviation LLC
Privately held, Los Angeles-based Mercury Aviation LLC provides jet fuel, transportation logistics, as well as support services for international, U.S. commercial airlines, and general aviation. 
Latest News for Mercury Aviation LLC >